<
>
IT'S TIME TO PUT IN THE WORK!
PURCHASE MY FIT PLAN TODAY AND GET STARTED ON YOUR TRANSFORMATION!
"The essential parts of getting results and real transformation is community, personal development, goals and a realistic, fun and effective plan. This is what I spent years figuring for myself finding what I loved and what I didn't. These facts are what the Challenge is based around and when the tools are applied success happens."
Here is some feedback from a few challengers!
Read our Challenge Winner Scott's experience here:
"Wow!! Would be an understatement. I will accept this win but only because I have met the most awesome people on this challenge that inspired me to do better and for that you guys are my champion. Having people you can call friends is worth more to me than anything else. But don't get me wrong cause this is great. But I wouldn't have done it without you guys and especially Jessica. You put me on a path of getting better and for that I love ya.
Thanks you to infinity labs and for the sun glasses for your support and for getting people like us off the couch and working for a better health. Jessica Wow first I have to say. What a beautiful person you are and girl you have such a beautiful smile.
I look forward to seeing you in the future and I am so proud to call you my friend and for my challengers wow ty for motivating me when it got tough. You know who you are and I would love to call you guys my friend as well.
Thank you to you all and Jessica you are really changing the health of strangers one at a time. Love ya all thank you very much I'm so proud.-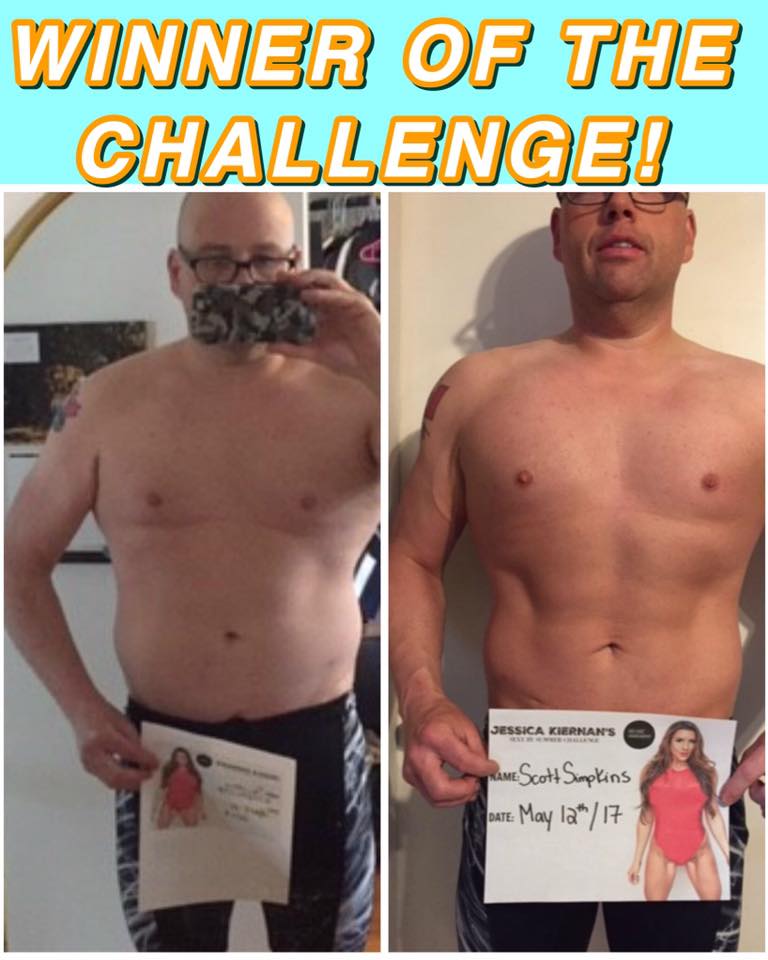 Scott Simpkins
Challenge Winner
Read our runner up Lorie's story here:
"I want to thank Jessica Kiernan for all her hard work and dedication she put into the challenge. Her knowledge of fitness and healthy eating along with her workout and meal plan made the challenge exciting and rewarding.
I started following Jessica Kiernan a few years ago on FACEBOOK I have witnessed her amazing transformation, her passion and knowledge for fitness along with living a healthy positive and inspirational life. With hard work and dedication all things are possible when times get tough just push through until you see the light again.

That is what happened to me for many years I struggled with my weight, self esteem I just didn't feel like I fit in. After having my daughter and son my depression got even worse because of my weight this went on for many years until in 2003 I got the Gastric Bypass losing 130 lbs in a year my life changed for better that's what I thought. Instead of using food to cope with life I turned to drugs and alcohol which that went on for years. I was clean and sober off and on for many years, it took a toll on my life not once but twice I almost lost my battle with addiction.
On January 28th, 2016 was the day I finally put my RECOVERY FIRST, when I celebrated my 1 year clean and sober I felt like it was time to start working more on eating healthier getting back to working out. Because until this day when I look in the mirror I still see that 245lb lost soul. Around that time Jessica posted the SPRING INTO SUMMER 30 DAY CHALLENGE at first I was nervous will I be able to stick to the meal plan along with working out daily.
That is why if everyone remembers I would post each day we were on along with a bicep Emoji just in case I failed at the challenge. I must say following Jessica Kiernan through the years and reading her inspirational messages on FACEBOOK got me through the challenge. I did the challenge to prove to myself that I could finish something
that would make a positive and rewarding change in my life along with being able to show my kids and grand babies that I am making a positive change in my life.

It's all about my NEW POSITIVE JOURNEY TO DO THE BEST STAY POSITIVE AND WHEN THINGS GET TOUGH JUST STAY FOCUSED AND NEVER GIVE UP!!!!
THANK YOU JESSICA KIERNAN AND INFINITE LABS WHAT A POSITIVE IMPACT YOU HAVE ON MY NEW JOURNEY. I CAN'T WAIT FOR THE NEXT 30 DAY CHALLENGE "SEXY FOR SUMMER!
MUCH LOVE XOXO
Lorie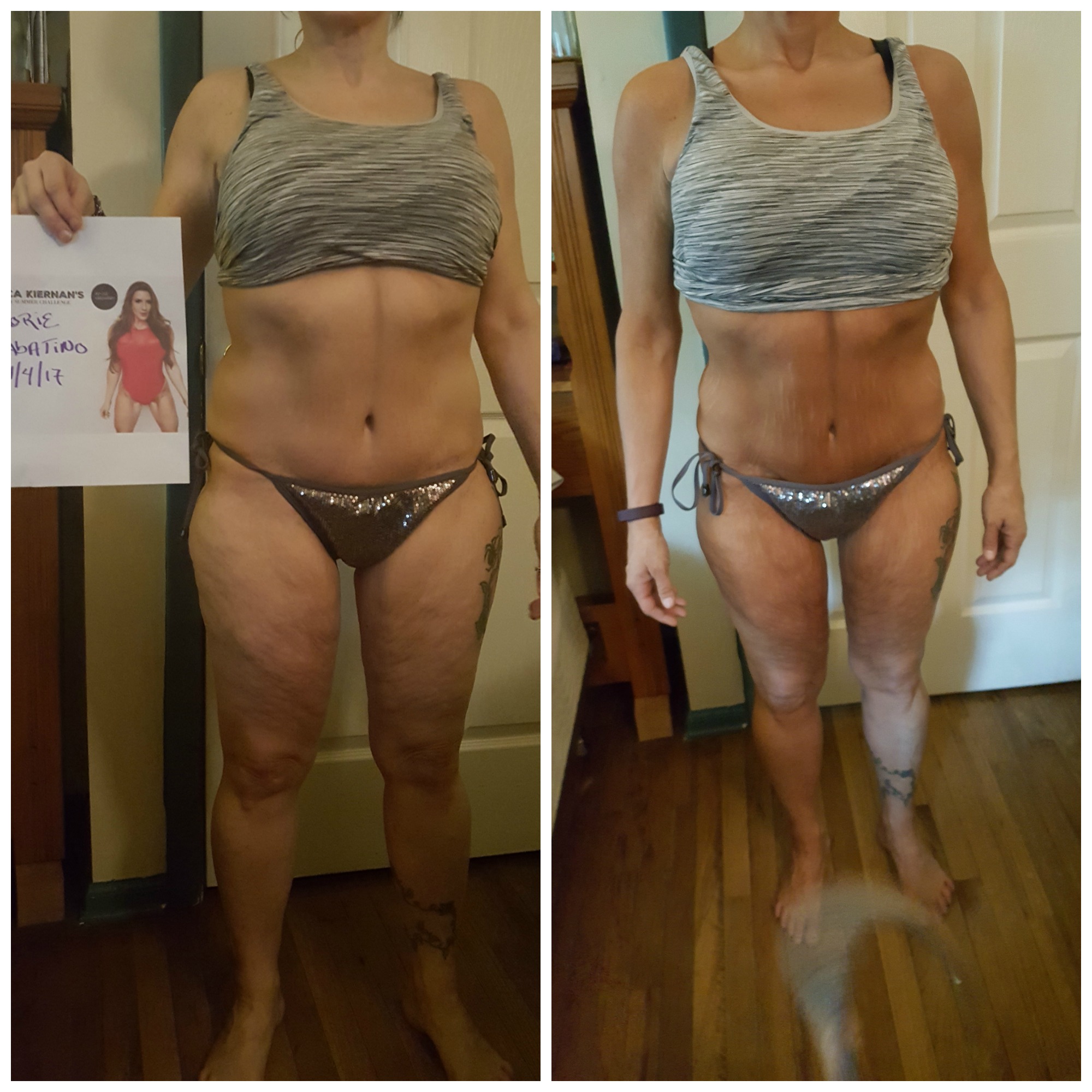 Runner Up Winner
Other Winners